Slide Gate Valve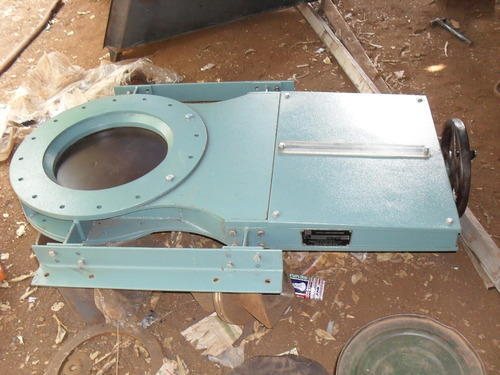 The Digidale slide gate valves are excellent in industries where isolation of solids is needed. Slide gate valves are designed to shut off the flow of product from outlets of dry bulk storage bins, silos, conveyors and other discharge points.
You can actuate slide gate valves in a number of ways: pneumatically for fast action, hydraulically for power, electrically for precise positioning and manually for maintenance and flow control.
Features -
Heavy duty Isolation.
Fabricated construction in no.of materials.
Blade sealing liner are selected according to material being handled.
Manual/Pneumatic or motorized actuation.
Compact Design,Easy to install & maintain.
Built to handle eminent temperature.
Pressure tight support frame.
Minimal leakage and free flow of material without clogging.
Designed to meet International standard.
Applications -
This valves are designed to handle bulk materials for all industrial application like countinuos and intermittent. There application includes, Pulp and Paper, Power plants, Wastewater treatment plants, Chemical plants, Food and Beverage., Bulk handling, Mining etc.
Specifications -
Model No.
Size (In Inches.)
Actuator Type
DSL 1
6 " X 6 "
R.- Rack & PinionOperated
DSL 2
8 " X 8 "
DSL 3
10 " X10 "
DSL 4
12 " X12 "
DSL 5
14 " X14 "
DSL 6
16 " X16 "
P.- Pneumatic Actuator
DSL 7
18 " X18 "
DSL 8
20 " X 20
DSL 9
22 " X 22
DSL 10
24 " X 24"
E.-Electrical Actuator
DSL 11
26" X 26"
DSL 12
28" X 28"
DSL 13
30" X 30"
DSL 14
32" X 32"
.-Lead Screw Operated