Ribbon Blender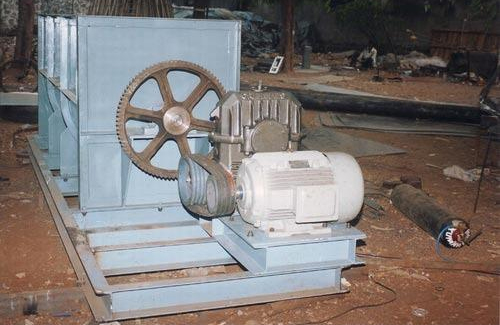 The Ribbon Blender can be used in either batch or continuous flow form to achieve a homogenous blend of a wide range of materials. It is a widely used style of blender and can be found in the pharmaceutical, food, animal feeds, confectionery, chemicals, fertilizer, plastics, cosmetics, pigments and insecticides industries. Digidale Ribbon Blenders are suitable for the distribution of liquids, fragrances and slightly pasty components in micro dosages onto carriers.
Each unit consists of a horizontally-mounted, 'U'-shaped trough containing a double helix blender bar and a longitudinal shaft of twin-bladed construction. Material is introduced and mixed by means of an agitator. The resultant mixing is gentle but with good shear and impaction.
Design Highlights -
In double helical design The outer ribbon displaces the material from the ends to the center while the inner ribbon moves the material from the center to the ends. This counter-current action results in homogenous blending.
An alternate design is the paddle agitator. The paddles are positioned to move the material in opposing lateral directions as well as radially. The paddle design is generally employed where friable materials are being blended, and when batches as small as 15% of the total capacity are going to be mixed in the blender.
Triple Mixing Action - The Key to Fast, Efficient Blending -
As the agitator rotates, the material is tumbled and carried radially around the inside of the blender.The pitch of the outer ribbon moves the material toward the discharge opening.The inner ribbon which has an opposing pitch moves the material away from the discharge opening
Applications -
Animal Feeds
Blending
Breakfast cereals
Cake and pastry mix
Cake mixes
Catalysts
Ceramic powders
Ceramics
Coatings
Detergents

Disinfectants
Food
Food ingredients
Fruit pie fillings
General mixing
Herbs
Household products
Lime and Cement
Nutraceutical
Pigments

Plastic granules
Plastic powders
Plastic pellets
Powders
Seasonings
Soups
Spices
Sugars
Vitamins & minerals