Ball Through Valve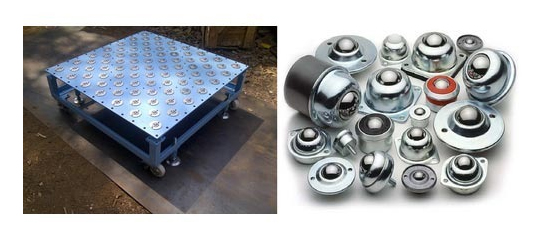 Blow- Thru Rotary Valves are used for introducing fine free-flowing material into pneumatic conveying systems. The Valves in this series have been designed for applications with certain non-abrasive materials, where the product required an assist to remove it from the vane pockets. Meets low headroom requirements. The Valves itself becomes a direct component of the pneumatic system.
Features -
Ball conveyor tables ball fitting holes are precision cutted to maximum accuracy
Steel balls are friction free and easily glide boxes
Can be floor mounted or placed on adjustable H-stands for work height jobs
Many separate ball styles available as per application
Custom tables as per customer specific requirement
Optional : stainless steel tables,stainless or nylon balls ect.
SIZE (inches)
2" Spacing
3" Spacing
4" Spacing
6" Spacing
MODEL
MODEL NUMBER
MODEL NUMBER
MODEL NUMBER
MODEL NUMBER
24 x 24
DBTT-A1
DBTT-B1
DBTT-C1
DBTT-D1
24 x 36
DBTT-A2
DBTT-B2
DBTT-C2
DBTT-D2
24 x 48
DBTT-A3
DBTT-B3
DBTT-C3
DBTT-D3
36 x 36
DBTT-A4
DBTT-B4
DBTT-C4
DBTT-D4
36 x 48
DBTT-A5
DBTT-B5
DBTT-C5
DBTT-D5
48 x 48
DBTT-A6
DBTT-B6
DBTT-C6
DBTT-D6
NOTE:-CUSTOM SIZES AVAILABLE AS PER CUSTOMER SPECIFIC REQUIREMENT